Bobby is a lover. He loves nothing more than to be with people and cuddle. Bobby starts shy but will open up in a quiet home and take permanent residence inside of your heart.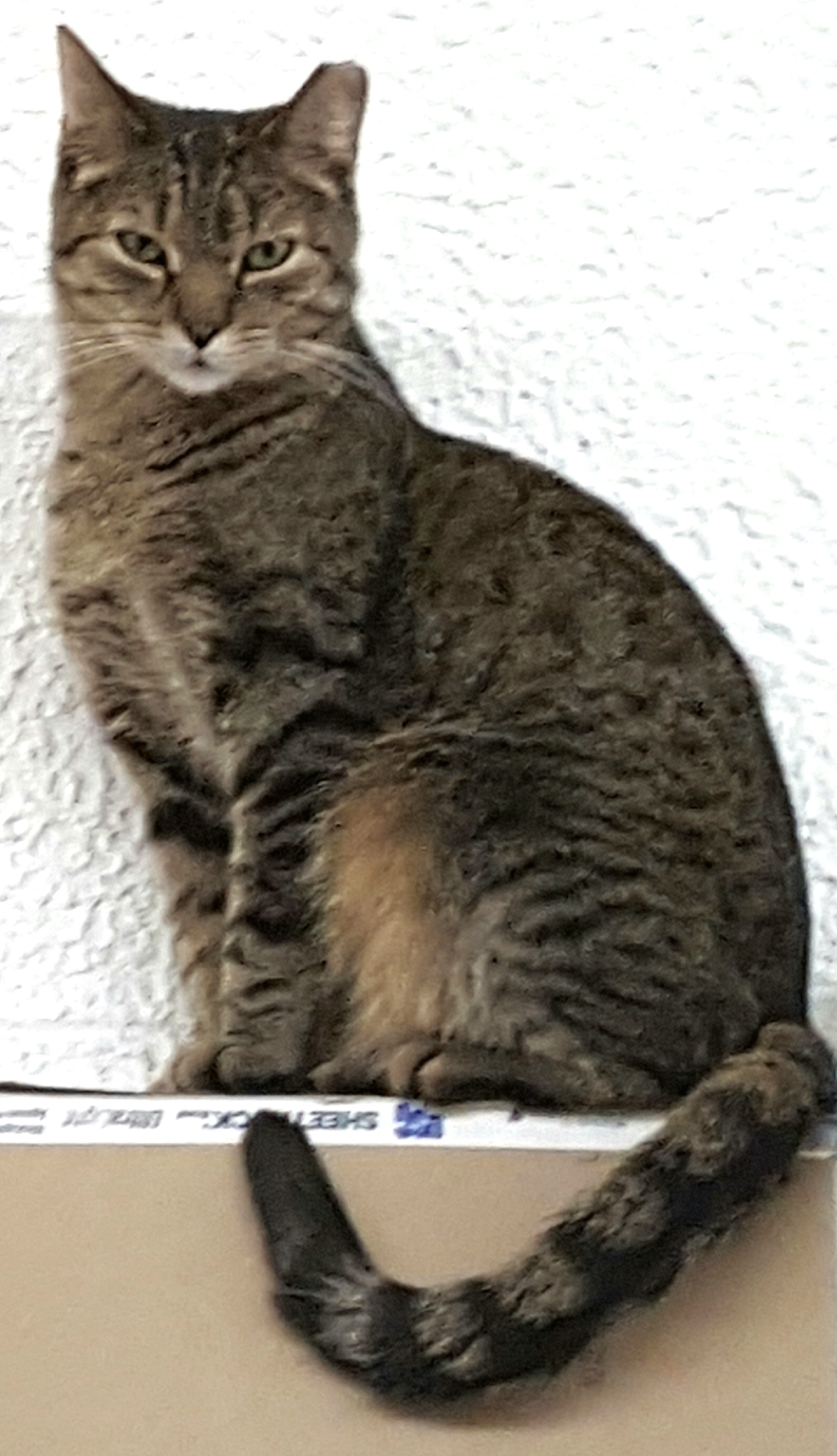 Azrael's Place Adoptions
171 cats found their forever families with Azrael's help in 2017. Our foster based network and innovative adoption process with a "try before you buy" guarantee has resulted in 423 cat adoptions in 3 years that we have been in operation.
The future is bright!
Our new adoption center (scheduled to be opened in September 2018) will open doors for much more heartfelt matches and adoptions. Our goal is to increase adoptions by a whopping 75% and reach the big 300 by end of 2018.
Celine is a gorgeous tortie girl with coat plush and soft as satin. She can be a bit nippy and loud towards other cats but as long as they leave her alone she is fine.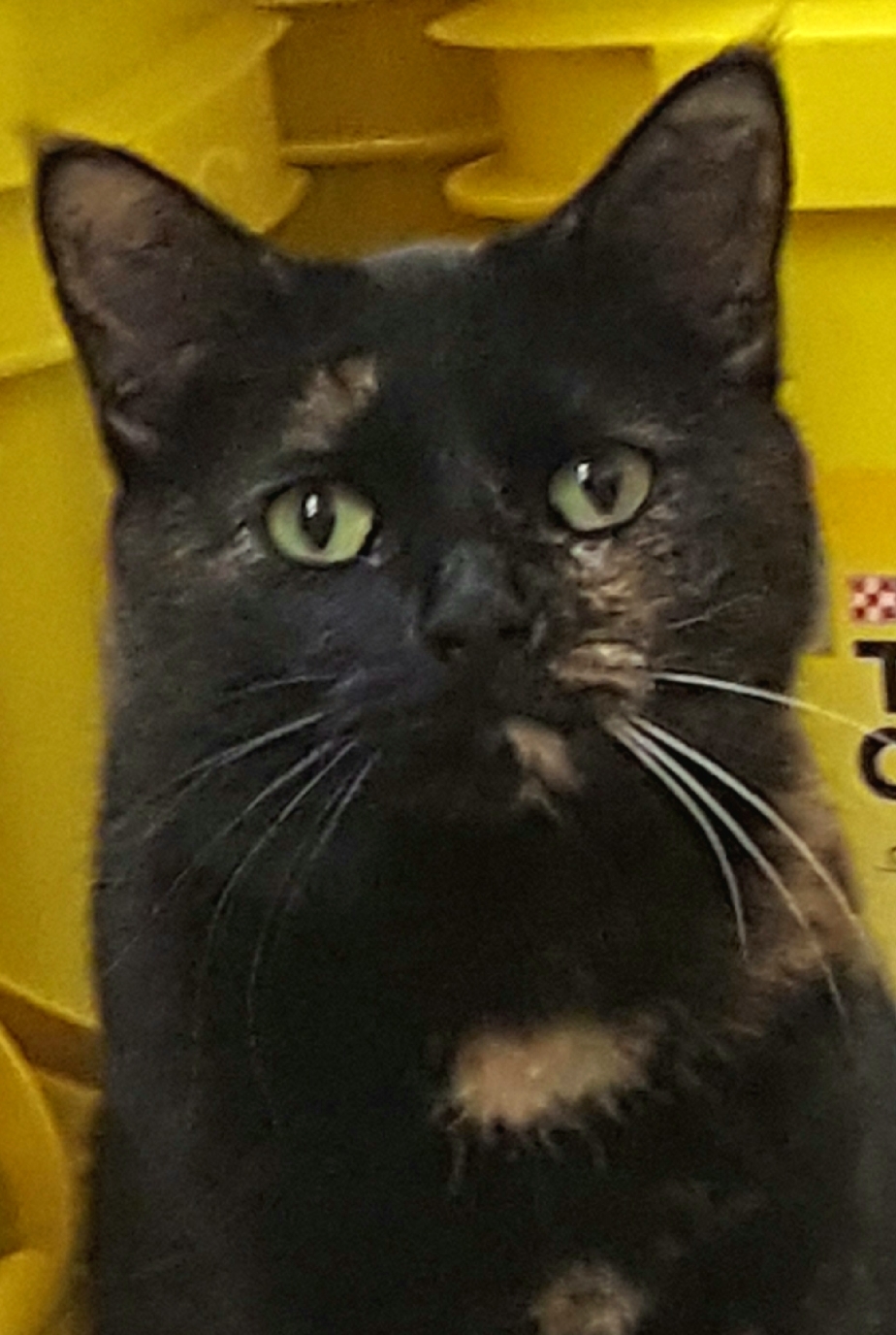 Azrael's Place is a No Kill
We lost 6 cats that entered our program in 2017. All were severely sick and there was nothing we could do to help them heal. We do not euthanize except when we must help a cat cross to the Rainbow Bridge With our humble resources, we treated dozens of sick and injured cats. And we helped several families and individuals that stumbled on hard financial times to treat and retain their pets. We do not see distemper, FIV, FeLV and other virulent diseases and lifelong conditions as a block to long and happy adopted life —each of these diseases is a death sentence in open admission shelters.
Liz Taylor has the most spectacular eyes ever. And the attitude to go with. She doesn't like other cats. Hates to be confined in a crate or cage. In one word - she is a DIVA just like her namesake.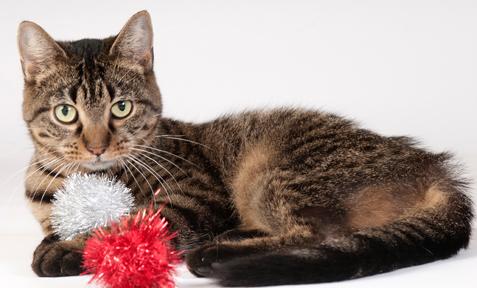 Our Amazing Fosters and Volunteers
We are always expanding our foster and volunteer network. The people that we work with are the ones to be grateful to. Without their endless care and donations in time and money, there would not be any success. Fosters and volunteers are the ones that run our rescue efforts and enable us to do much more than our resources would.
Sammy is a very gentle boy that gets along with everyone. He is just shy to start in a new place. A week or two and some canned food will get him out of his shell. And you will never regret it!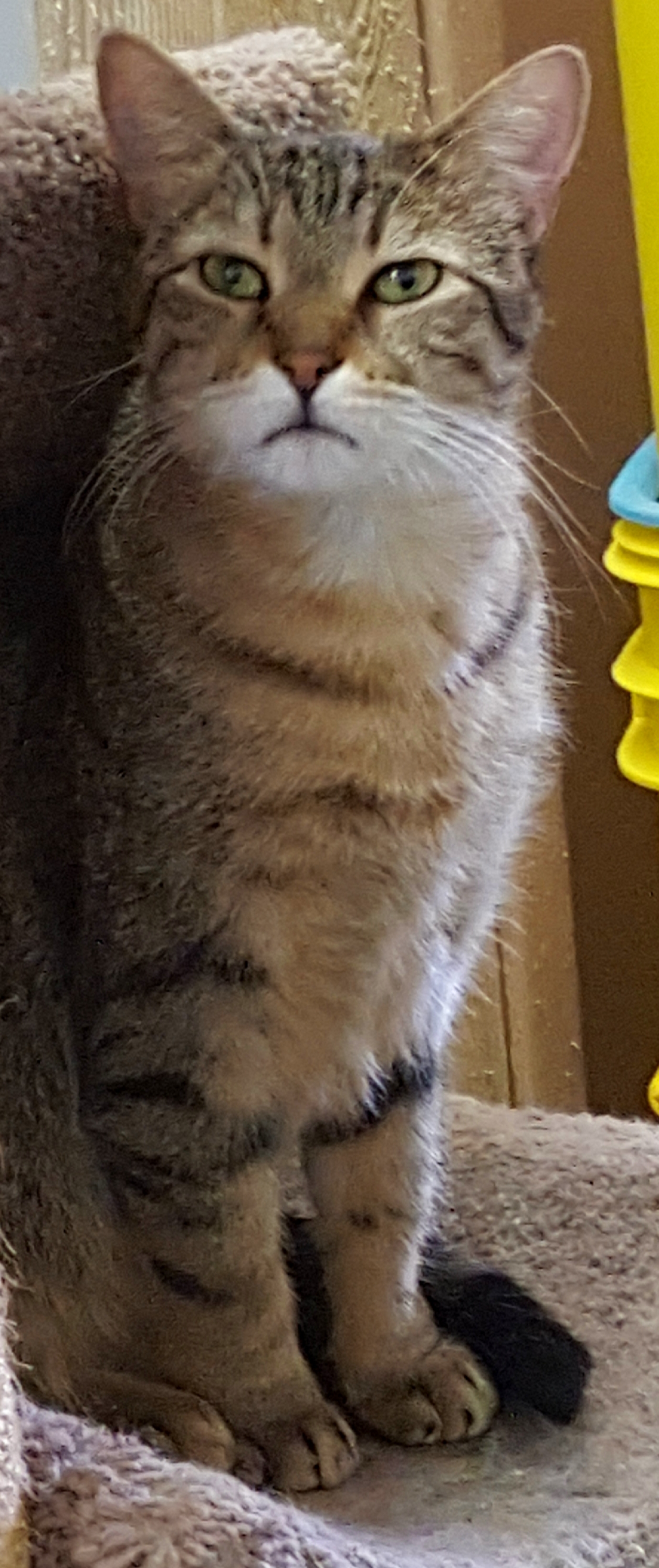 Operational focus
Azrael's Place is dedicated to growing our efforts and saving more lives. We are focused on running a lean organization and making every dollar stretch to its maximum. Our team is always designing new processes and protocols that would enable us to do more with less funding.
Our girl Monet has been waiting patiently. Her family members have all been adopted but not her. She wonders why? She is overall a great kitty that gets along with everyone and loves to cuddle. And did we mention her very special panda ears?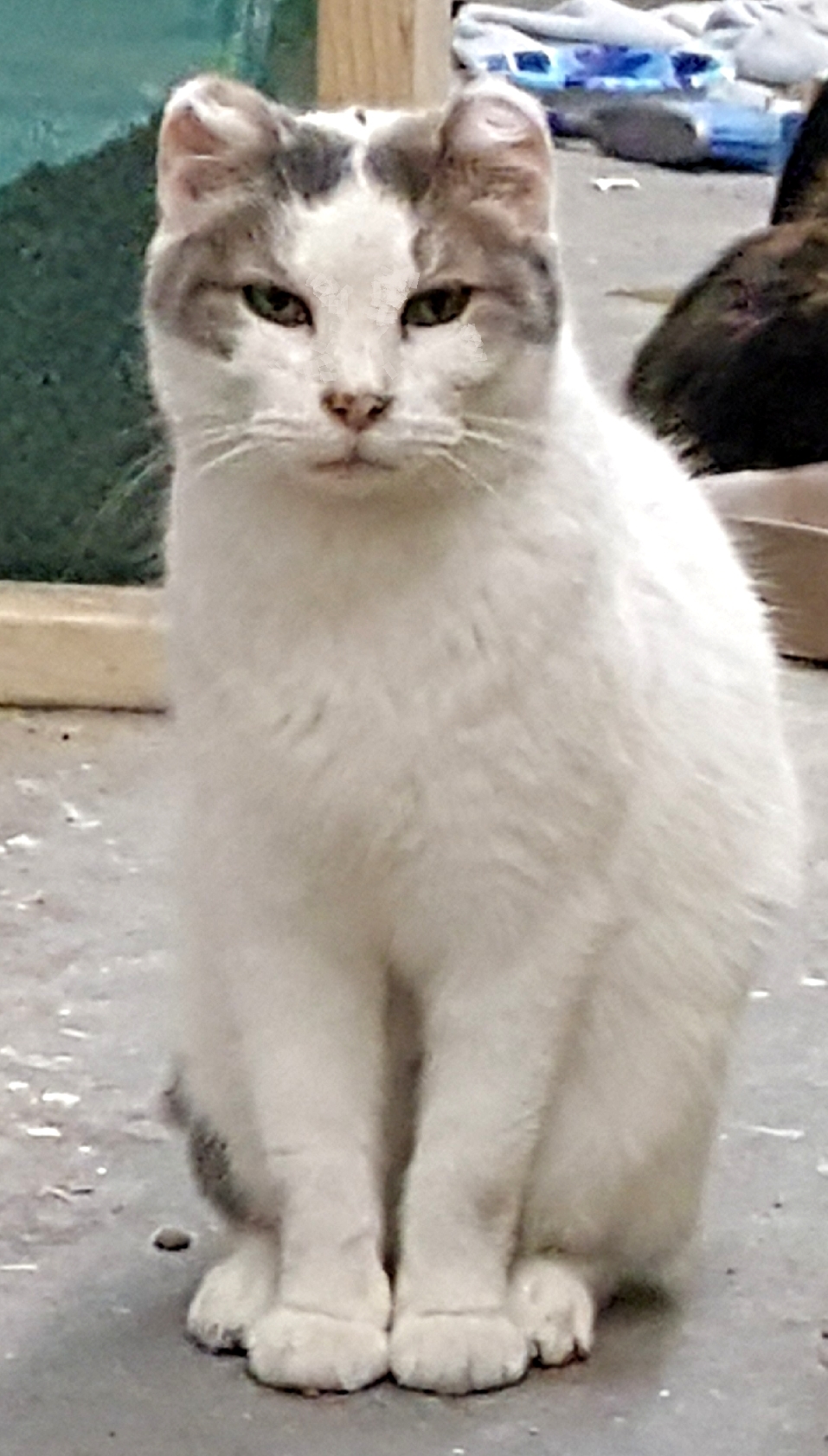 In a nutshell
In 2016 alone Chicagoans euthanized 4,600 cats. It is a large number but compared to 7,000 euthanasia's in 2015, it is 35% decrease. As well the overall intake of stray and unwanted cats was 18% lower in 2016. The numbers just show you that our efforts are making a huge difference in the community.
Homeless, stray and unwanted pets are a huge community problem in our country. The old model of euthanasia is simply not working. We have used it for decades to kill most of the animals entering the shelter system (some states still have a 97% euthanasia rate!) without any impact on the population. If anything, the problem just seemed to be getting bigger.
The new approach is already showing huge results. Not only are lives of innocent animals saved, but the possible disease outbreaks and financial burden on the taxpayers are much reduced.
Kozy is a sadly a declawed lady. We think she has some hearing loss so her objections to sharing a home with other cats are pretty loud. Think Halloween loud! But with humans, she is a cuddly affectionate ladybug.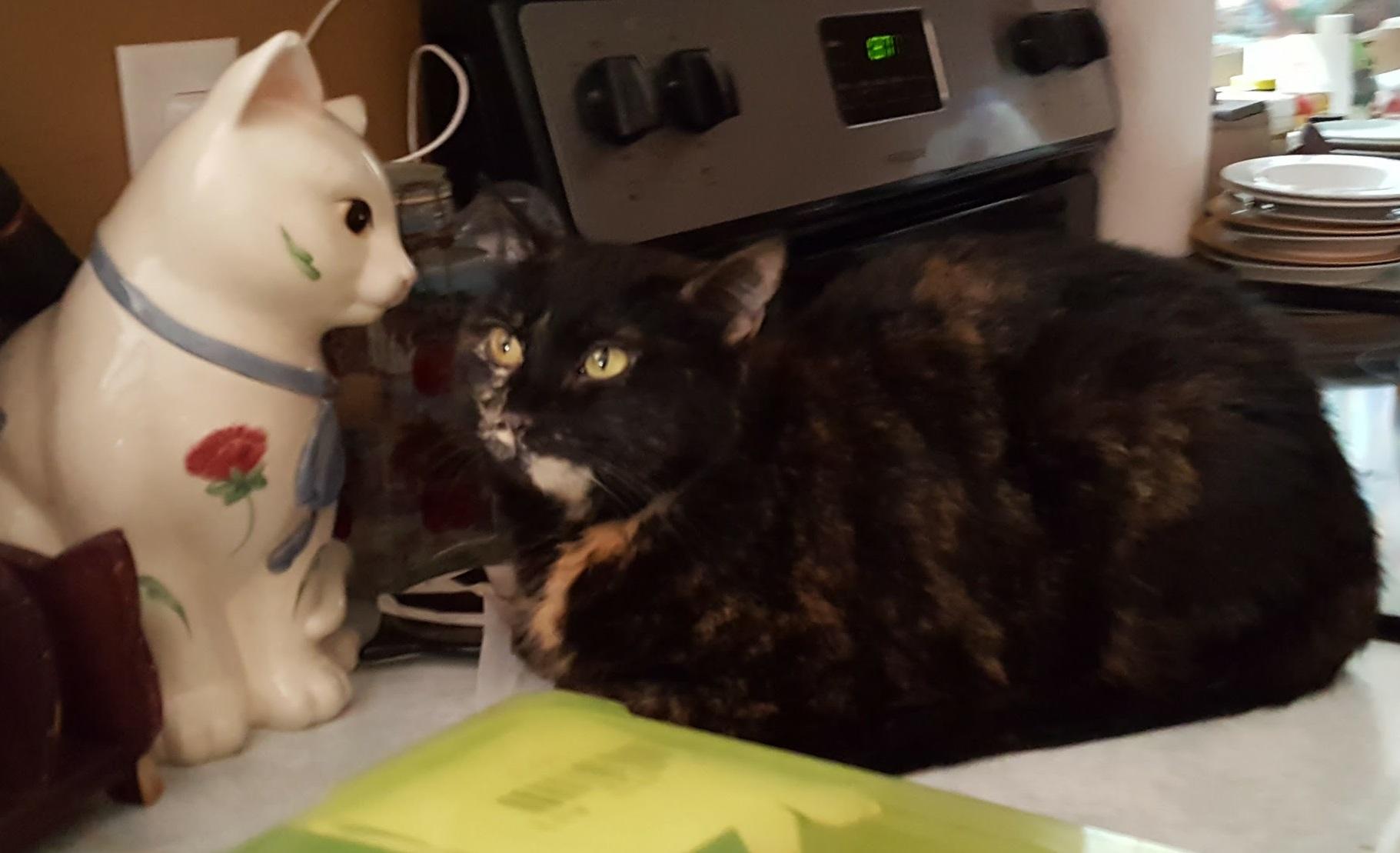 Our goals for 2018 include:
Starting a TNR project of at least 100 cats per year. This will require a budget of $5000 minimum for the basic medical care.
We are in the process of renovating a space of 1,000 sq. ft. for an adoption center. Estimated renovation costs are $8000. The adoption center will be able to comfortably house up to 50 cats.
Phase 2 of our shelter is adding another 500 sq. ft. of space to create an Isolation unit for intake and transfer. The ISO space will require a strict medically dictated layout and our initial estimate for complete renovation is $50,000. Our goal is to have Phase 2 completed by end of 2018. The Isolation Unit will enable us to intake up to 30 cats from high kill shelters.
We are in a process of designing a pet retention project that will include pet food pantry and fund for assistance with medical expenses to help owners keep their pets. A few families have already seen befits from this program. Our plan is to expand and be able to help 100 animals annually.
Our most important goal is to increase our adoption by whopping 75% and reach the big 300 by the end of 2018.
Ellie is a love. She loves to head but and talk to you, rub against you and give her belly for some scratching. She would do well as an only cat or with another laid back cat.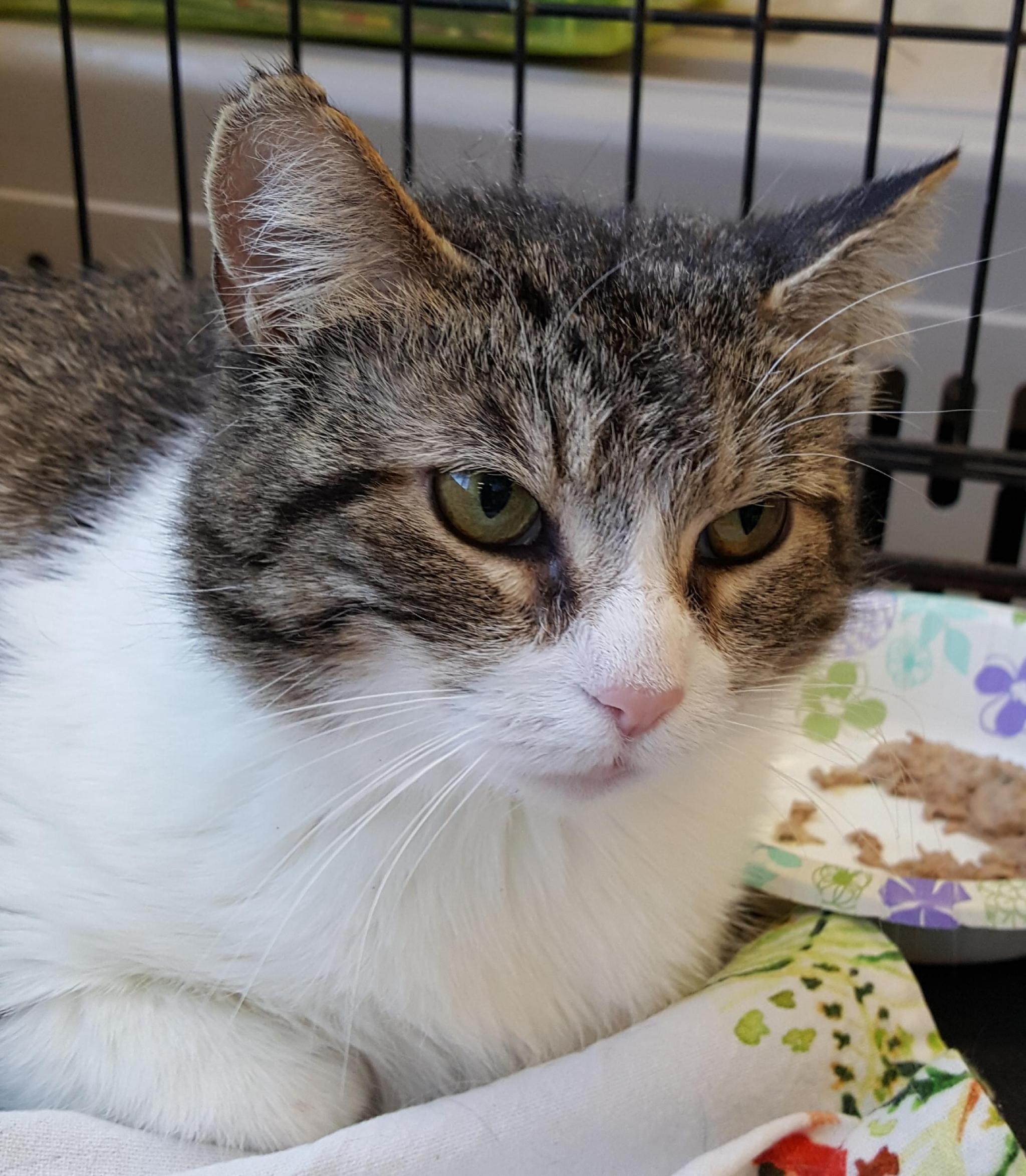 Fundraisers
We are currently seeking donations for several events to help raise funds. Our first major event is scheduled for May 1st, 2018.
Do you have your own business? Or can you talk to your boss?
This is a great time to clean out your inventory of stagnant items and donate for a great cause (plus we are a 501(c)3 so there is a tax deduction)!
There are few ways you can help if you choose to do so:
We can accept donations in the form of money or gift cards to be used in your store.
Can you donate your products? We utilize a wide range of products like cat food and litter, household cleaners, garbage bags, home improvement materials, baby food (meet variety only) etc
Can you donate your service? We can include any type of services in our raffle and send you few new customers at the same time.
Can you place a donation box on your premises? It can be a small plastic money bin or a large bin for food, pet products, cleaners, building materials etc.
Can you place a couple of flyers promoting some of our long timers for adoption?
Do you have any other ideas? We are open to suggestions.
As a thank you for your donation, we will make sure to post you, your company and your donation all over social media pages that we run (currently 1764 followers and growing daily!). Your business name will be included on our website Thank You page and both the poster at the event and our online raffle to be posted on Facebook. We are also planning on having a wall of donors in our new building to highlight the businesses who help us.
If you are able and willing to provide a donation for Azrael's Place, please email us at azraelsplace@hotmail.com and we will arrange for a pickup.