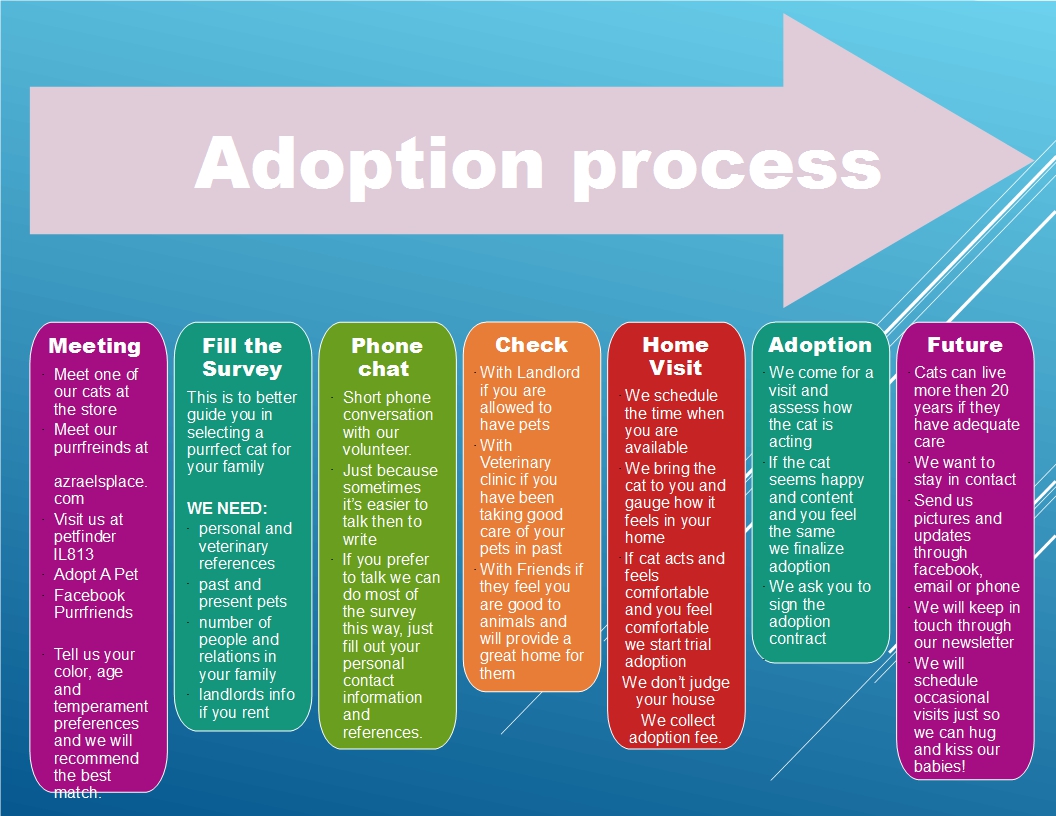 1) The way we start is by completing the adoption SURVEY.
It gives a little information so we can recommend the cat that will best fit your family.
2) Then we schedule a time to bring the kitty to you for a meeting.
3)  If you decide to go ahead with adoption we allow 4-6 weeks for everyone to adjust before we finalize the adoption. It's our try before you buy! We just don't want you to feel stuck with a cat that is not working well for you. It is not good for you, it is not good for the cat.
All our kitties have been spayed/neutered, had a booster of core vaccines and a rabies shot, were tested for feline viruses, dewormed and are microchipped.

 Our adoption fee is 150 per cat and cats do come fully vetted. See our COST here.

Adoption fee for For Main Coon, Siamese and Russian Blue cats is 200
Why every home should adopt a kitty!